Welcome to the latest eNewsletter from Controls Drives & Automation
With the concept of Industry 4.0 still not being fully embraced by many sectors of UK industry - indeed, recent reports have concluded that in excess of 60% of UK engineers are not currently undertaking any form of Industry 4.0 initiative - there is a vital need to get the message out there and educate and inform, if the UK is to have a competitive future in the globalised market.

One way of really getting the message across is to provide working, practical examples of the technology in action, so people can see for themselves the benefits it can bring. And this is what Festo and SAP have done in jointly developing the Open Integrated Factory. Located in Paris, the demo also provides the perfect excuse for a trip to the French capital! However, if you prefer the view from your desk, the article, right, includes a video link where you can see the set up in action. Hopefully, we will see more of this type of working example here in the UK to help promote the benefits of Industry 4.0.
A real Industry 4.0 solution
Giving an example of how the shop floor and a Manufacturing Execution System can be linked successfully in the era of Industry 4.0, Festo Didactic and SAP have created an Open Integrated Factory. Using smart technology, work pieces in Festo Didactic's CP Factory 'tell' the machine how they should be processed.
Read more
or
Visit website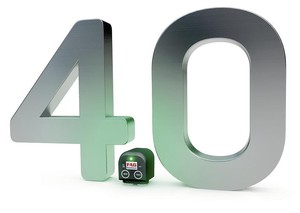 Makes IoT available in practice
Schaeffler's Smart Ecosystem 4.0 offers a comprehensive, cloud-based hardware and software infrastructure designed to include every stage of digital added value - from components equipped with sensors through to digital services.
Read more
or
Visit website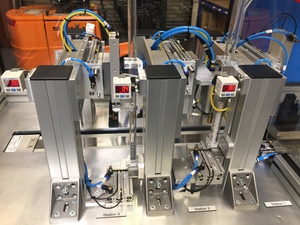 Actuators for precision pick & place
To meet the growing demand for its products, Harvey Water Softeners based in Woking, Surrey, has recently automated the manual process responsible for the assembly of its popular push fit connectors; HepcoMotion actuators have been chosen for the application.
Read more
or
Visit website
Weidmüller Crimpfix E automatic stripper & crimper
Weidmüller's new Crimpfix E electrically powered automatic stripper and crimper delivers quick, simple, flexible and efficient, stationary crimping of wire-end ferrule reel material with plastic collars in cable cross-section ranges from 0.5 to 2.5mm2 - in the field and in the workplace.
Read more
or
Visit website