Welcome to the latest eNewsletter from Controls Drives & Automation
The International Federation of Robotics has released its latest World Robotics Report, showing that for 2017 there were five major markets representing 73 percent of the total sales volume: China, Japan, South Korea, the United States and Germany.

Unfortunately due to its still woeful lack of investment in automation, you won't find the UK mentioned in the article, right, but it does make interesting reading nevertheless.


EVENTS
Maintec
NEC, Birmingham
6th - 7th November 2018
Health & Safety Event
NEC, Birmingham
9th - 11th April 2019
Smarter Futures 2018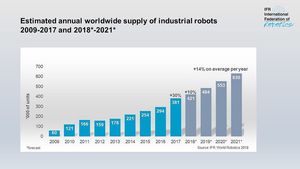 Global industrial robot sales double over the past five years
The new World Robotics Report from the International Federation of Robotics shows that a new record high of 381,000 units were shipped globally in 2017 - an increase of 30 percent compared to the previous year. This means that the annual sales volume of industrial robots increased by 114 percent over the last five years (2013-2017). The sales value increased by 21 percent compared to 2016 to a new peak of US$16.2 billion in 2017.
Read more
or
Visit website
Report predicts waves of AI impact on jobs
Certain tasks, rather than specific occupations, will be under threat from Artificial Intelligence (AI), and therefore no job will be immune, according to a new report by the Institution of Mechanical Engineers. Roles will change not just in repetitive manual labour, but in clerical and professional positions too.
Read more
or
Visit website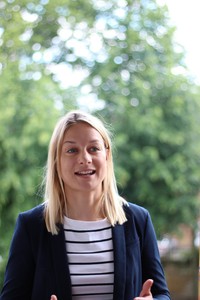 Engineering for People Design Challenge
Engineers Without Borders UK has officially launched the 2018-19 Engineering for People Design Challenge. The competition, which takes place at more than 30 Universities in the UK and Ireland, involves more than 6500 engineering undergraduates and helps them develop their skills in regards to how engineering can address real world problems and how to communicate in an engaging way.
Read more
or
Visit website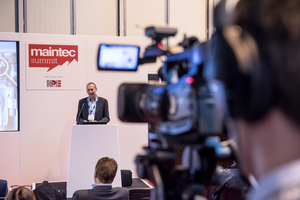 Reliability & maintenance on show
Maintec, the longest standing exhibition dedicated to the UK's maintenance, plant and asset management industry will feature an impressive line-up of engineering industry speakers and exhibitors, when the show returns to the NEC, Birmingham on the 6th and 7th November 2018
Read more
or
Visit website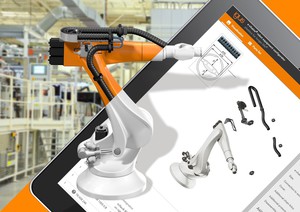 Industrial robot configurator
The new online dresspack configurator from igus enables engineers to quickly find the right system based around the triflex R energy chain. Easy to install and fill, this multi-axis energy chain protects moving cables and hoses on robots and thus increases service life in operation.
Read more
or
Visit website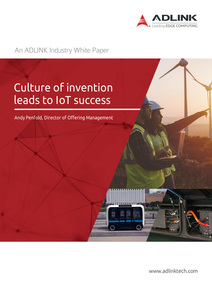 Digital experiments need a lightbulb moment
ADLINK Technology has published a new white paper that describes how digital experimentation with the Internet of Things (IoT) leads to innovation. Entitled: 'Culture of invention leads to IoT success,' the white paper looks at potential solutions for creating a clearer path to innovative IoT.
Read more
or
Visit website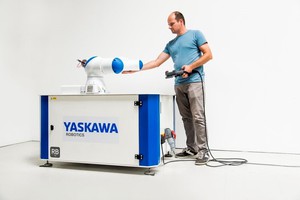 Cobot partnership
Yaskawa UK Ltd Motoman Robotics division has partnered with Reeco Automation as a solution provider for its new Motoman HC10 collaborative robot, a 6 axes human-collaborative robot (cobot). Reeco Automation specialises in providing solution using human-robot collaboration with a focus on reducing production costs while improving both productivity and quality.
Read more
or
Visit website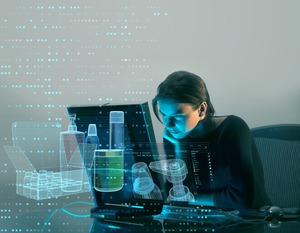 Siemens acquires Lightwork Design
Siemens has entered into an agreement to acquire Sheffield-based Lightwork Design, a computer software and technology licensing company specialising in 3D rendering software development and virtual reality (VR) experience generation.
Read more
or
Visit website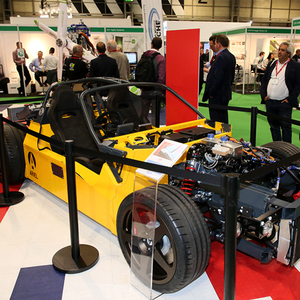 The countdown to Advanced Engineering 2018
Join Advanced Engineering 2018 and celebrate our 10th anniversary. The only annual UK engineering event where you can network and source products from over 600+ exhibitors from across multiple sectors and attend up to 200 conference sessions for free.
Read more
or
Visit website