Welcome to the latest eNewsletter from Controls Drives & Automation
igus has once again demonstrated its innovation prowess, this time in bringing to market a low-cost delta robot that will potentially pay for itself in just a few months. Based on standard igus components, the concept was first shown as a demo at Southern Manufacturing earlier this year where it created a huge amount of interest.

It is testament to igus' vision and agility as a company that the product, which offers such huge savings over any other alternative on the market, has been made available to buy well within a year. Read more in the lead story, right.


EVENTS
Health & Safety North
Eventcity, Manchester
9th - 10th October 2018
Fire Safety North
Eventcity, Manchester
9th - 10th October 2018
Maintec
NEC, Birmingham
6th - 7th November 2018
Smarter Futures 2018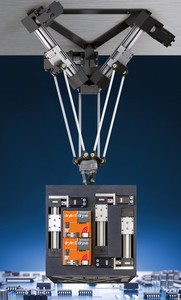 Low-priced delta robot
Cost-effective, and quick and easy to implement, the new Delta robot from igus is available directly from stock as a kit or delivered pre-assembled ready to install. Its maintenance-free belt drive units, lubrication-free link rods, encoders and stepper motors combine to create a lightweight, low-cost automation solution for tasks such as pick and place.
Read more
or
Visit website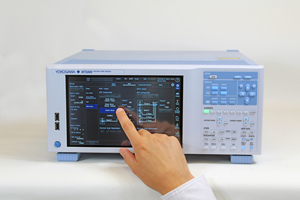 New Precision Power Analyzer generation
Yokogawa Test & Measurement has launched its next generation of Precision Power Analyzer: The new WT5000 combines exceptional accuracy with stability, noise immunity and flexibility to meet the measurement needs of developers of energy-efficient systems.
Read more
or
Visit website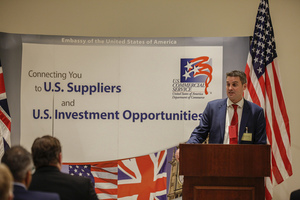 Rockwell & US Embassy host summit on business value of I4.0
Together with Embassy of the United States, Rockwell Automation has hosted senior industry executives from across the UK to discuss how to deliver the value of Industry 4.0. A major topic of the day was how the All Party Parliamentary Group (APPG) on Industry 4.0 is working across Parliament to promote the adoption of the Fourth Industrial Revolution (4IR).
Read more
or
Visit website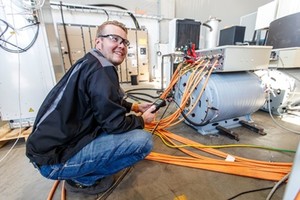 Danfoss acquires AXCO-Motors
With the acquisition of AXCO-Motors, a technology leader in large electric solutions (from 250 kW and up to 6 MW) for applications like maritime vessels and off-highway vehicles, Danfoss has strengthened its global position within mobile electrification.
Read more
or
Visit website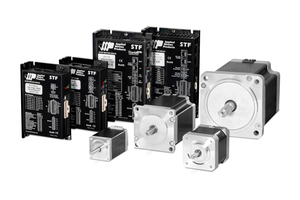 New microstepping drive range with multiple communication options
Applied Motion Products' new STF series open loop stepper drives feature industrial Ethernet, CANopen and Modbus protocols. Available with full support from the UK motion control specialists Mclennan, STF series open loop microstepping drives are designed for optimal use where machine builders and OEMs prefer to integrate industrial Ethernet or other industry standard fieldbus protocols into automation control systems.
Read more
or
Visit website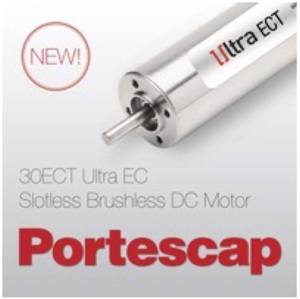 High performance Ultra EC motors
The ECT line of high performance Ultra EC motors are design optimised to sustain extremely demanding repetitive working cycles. These four pole 30ECT64 brushless motors provide ultra high continuous and peak torques while maintaining smooth operation and long life.
Read more
or
Visit website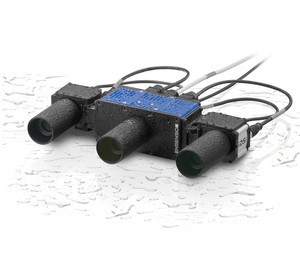 3D camera series: Ensenso X models with 5 MP resolution cameras
IDS Imaging Development Systems GmbH now offers the modular Ensenso X 3D camera system with high-resolution 5 MP industrial cameras featuring the IMX264 CMOS Sony sensor. Compared to the currently available 1.3 MP sensors, they allow for an expanded field of view, higher resolution and lower noise levels. As always, the models of the 3D camera family are easy to set up and operate via the EnsensoSDK.
Read more
or
Visit website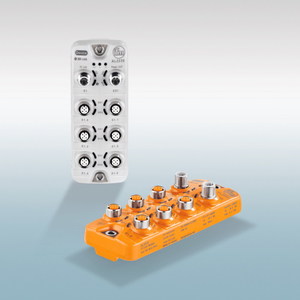 Fieldbus modules for enhanced plant efficiency
ifm electronic now offers a new and rapidly expanding range of modules for common bus networks designed to allow full communication to the latest field devices. The new AL series modules naturally offer network compatibility to nodes on the same level and upwards to the PLC, but also include expanded communications to sensor level, opening up vast new opportunities for plant efficiency.
Read more
or
Visit website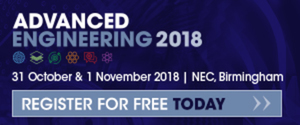 Interact with the latest industry innovations
Advanced Engineering 2018, celebrates its 10 year anniversary this year. Join the UK's largest annual gathering of OEMs and engineering supply chain professionals and source products and services from over 600 exhibitors, hear from industry experts across 6 open forums, interact with the latest industry innovations and network using AE Connect meeting service.
Read more
or
Visit website