Welcome to the latest eNewsletter from Controls Drives & Automation
It seems that you can't write anything about Brexit, without the situation changing almost immediately. You would have thought that the constant flux might have resulted in some hint of resolution; but no, the UK Government seems no closer to striking a deal with its European counterparts than it did when Article 50 was triggered back in 2017, and the spectre of crashing out of the EU with no deal draws ever closer. Little wonder then that business optimism is taking a dive as the only certainty continues to be uncertainty.

You can read about the latest CBI Quarterly Industrial Trends Survey, which suggests business optimism in the quarter to January has fallen sharply, with export prospects dropping at the fastest rate since the financial crisis, and the knock on effect this could have on investment in digital transformation initiatives.




EVENTS
Health & Safety Event
NEC, Birmingham
9th - 11th April 2019
Smarter Futures 2018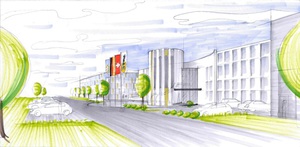 Interroll adds new German site
To accommodate growing customer and user demand for conveyors and sorters, as well as for additional products, Interroll is developing a new factory in Kronau, Germany, with a production area of approximately 15,000 square meters. The company is investing a total of around €40 million in stages, and completion of the factory is planned by the end of 2020.
Read more
or
Visit website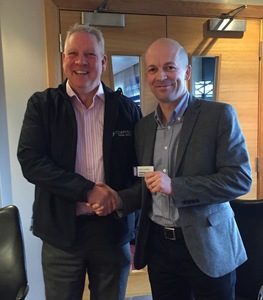 New Chair for UK Industrial Vision Association
Allan Anderson has been confirmed as the new chairman of UKIVA (UK Industrial Vision Association). Anderson, managing director of ClearView Imaging, previously held the position of vice-chairman of UKIVA and now takes the chair for the next two years. Neil Sandhu from Sick (UK) has been elected to the position of vice-chairman.
Read more
or
Visit website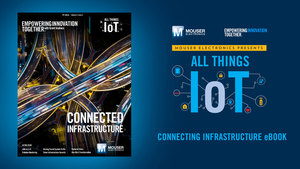 All Things IoT eBook
Mouser Electronics has released a new eBook centred on industrial automation as part of All Things IoT, the latest series in the company's Empowering Innovation Together program. In the third and final eBook in the series, industry experts explore the innovative technologies and trends that cities are applying to emerging smart infrastructure projects.
Read more
or
Visit website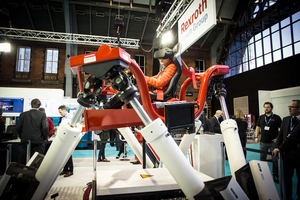 Join the digital manufacturing revolution
A combined high-level conference and trade exhibition, INDUSTRY 4.0 SUMMIT & EXPO aims to educate manufacturers on developing their own industry 4.0 strategy, as well as providing a great platform to see the latest technologies & demonstrations, seek advice and finance from government, meet industry associations, and to network with over 2,000 attendees from 40 countries.
Read more
or
Visit website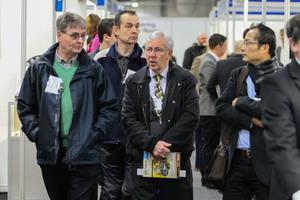 Everything your business needs to operate efficiently, safely & profitably
Southern Manufacturing & Electronics is arguably the UK's most popular annual industrial engineering show. Around 800 vendors from around the UK, continental Europe and beyond will gather in the convenient, modern surroundings of Farnborough International Exhibition & Conference centre from February 5th to 7th 2019 for what is anticipated to be the busiest exhibition yet held.
Read more
or
Visit website