Welcome to the latest e-newsletter from Cleaning Matters.
Ice from three of the UK's biggest coffee chains has been found to contain bacteria from faeces, according to an investigation.
Samples of iced drinks from Costa Coffee, Starbucks and Caffè Nero contained varying levels of the bacteria, the BBC's Watchdog programme found.
Read the full story right along with a selection of the latest news and products from
cleaning-matters.co.uk
.
Catherine Hackett
Editor
chackett@western-bp.co.uk
Editor's Blog
LATEST ISSUE
CLEANING MATTERS SPECIAL REPORT
LATEST NEWS
New features and event zones for RWM 2017
The expanded RWM 2017 event, run in partnership with the Chartered Institution of Wastes Management (CIWM), will boast a host of new and revamped features, including dedicated Event Zones, the RWM Connects meetings service, Visitor Discovery Trails, and the CIWM Clinic.
Read more
or
Visit website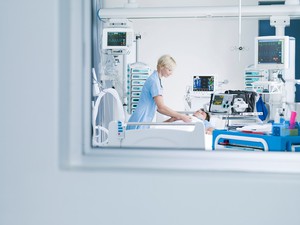 HAI prevention market poised to grow
The global market for health care-associated infection (HAI) prevention and control is expected to reach US$245.6 million by 2024 with a compounded annual growth rate-or CAGR-of 6.3 per cent, according to a new study from market research firm Credence Research.
Read more
or
Visit website
New award to recognise washroom service providers
As part of their exciting 30th anniversary celebrations, Loo of the Year Awards have decided to introduce a Loo of the Year Washroom Service Provider Award this year. This recognises the contribution that washroom service providers have in the provision of award-winning washrooms.
Read more
or
Visit website
PRODUCTS & SERVICES
Seeking out the oldest working Nilfisk machine
With over 110 years of history Nilfisk have complete confidence in the quality, reliability and durability of their product range. To put this confidence to the test the company recently ran a competition to find the "Oldest Working Nilfisk Cleaning Machine" with the winner receiving a new equivalent Nilfisk cleaning machine from the 2017 range as a replacement.
Read more
or
Visit website
Reclassifying hospital floors as "critical" areas when it comes to cleaning
For many years, hospitals considered floors "non-critical" areas when it comes to cleaning and disinfecting. This means floors were considered an unlikely source for the spread of infection in a hospital setting, explains Kaivac. However, a 2017 study published in the American Journal of Infection Control, has determined that floors do harbour dangerous germs and should be reclassified as "critical" areas requiring more thorough cleaning and disinfecting.
Read more
or
Visit website
Whisper it softly...
Northwood Hygiene Products' new premium tissue range is more than meeting expectations amongst the sophisticated and discerning users of a range of high quality locations.
Read more
or
Visit website