Welcome to the latest
e-newsletter from Cleaning Matters.
Ice and soda contaminated with faecal bacteria has been served to customers at some of the UK's leading pub chains, an investigation by BBC's Watchdog Live has found.
The consumer programme's undercover 'Swab Mob' team collected samples of both ice and soda water at branches of JD Wetherspoon, Harvester, Slug and Lettuce, Hungry Horse and Marston's Two for One, across the country, finding very high levels of bacteria at all five.
Read the full story right along with a selection of the latest news and products from
www.cleaning-matters.co.uk
Catherine Hackett
Editor
chackett@western-bp.co.uk
Editor's Blog
LATEST ISSUE
CLEANING MATTERS SPECIAL REPORT
EVENTS
The Cleaning Show
ExCel, London
19-21 March 2019
The Facilities Event
NEC, Birmingham
9-11 April 2019
Pulire
Verona, Italy
21-23 May 2019
IN ASSOCIATION WITH
LATEST NEWS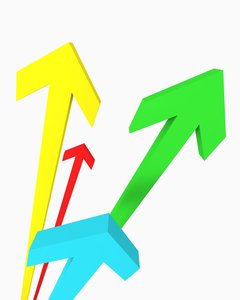 Industrial vacuum market on the rise
The global market for industrial vacuum cleaners is expected to reach US$ 681 million by 2023 with a compounded annual growth rate―or CAGR―of 4.88 per cent, according to a new study from market research firm Research and Markets.
Read more
or
Visit website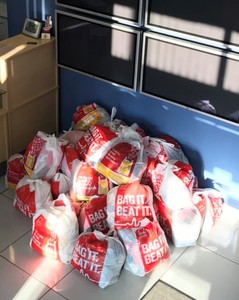 Donations are in the bag for British Heart Foundation
TC Facilities Management (TCFM) have created a national charity partnership to help the British Heart Foundation achieve its aim of beating heartbreak forever. The partnership commenced 6 weeks ago and has set its sights on raising £5K of funds for the charity that conducts ground-breaking research in to heart and circulatory diseases and their causes.
Read more
or
Visit website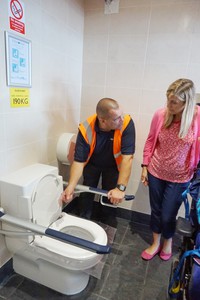 Council creates exemplar toilet facility
Torbay Council is investing in its toilets to enhance its offering to the public. The authority has ensured Paignton seafront is now one of the most accessible tourist destinations in the region, after refurbishing its existing Festival Apollo toilet block to become a dedicated 'disabled' toilet facility ― including a state of the art Changing Places.
Read more
or
Visit website
PRODUCTS & SERVICES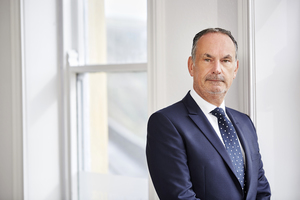 A healthier future for your workforce
In this article, Robert Scott's business development director, Steve Courtney, discusses the importance of educating janitorial staff and management teams on ways to reduce the usage of harsh chemicals in their daily cleaning routines, while introducing smarter cleaning practices that are both healthier and more environmentally-friendly.
Read more
or
Visit website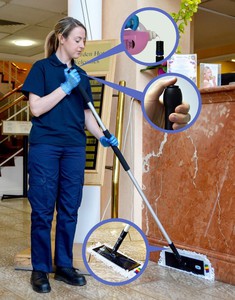 A sustainable way to clean every day
When using traditional mop and buckets, chemicals are predominantly dumped into buckets using the glug method, basically making dilution rates that include far too much chemical and high levels of water waste, according to Scot Young Research (SYR).
Read more
or
Visit website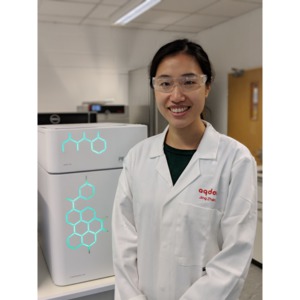 Odour control bathroom spray
A Cambridge University spin-out supramolecular chemistry company is making its mark in the commercial world with the launch of its first product. The odour control bathroom spray Oderase has been developed by scientists and innovators at Aqdot.
Read more
or
Visit website