Welcome to the latest
e-newsletter from Cleaning Matters.
The organisers of The Cleaning Show have made a series of announcements about the next event, which will take place at ExCel London on 19th to 21st March 2019.
Read the full story right along with a selection of the latest news and products from
www.cleaning-matters.co.uk
Catherine Hackett
Editor
chackett@western-bp.co.uk
Editor's Blog
LATEST ISSUE
CLEANING MATTERS SPECIAL REPORT
EVENTS
Maintec
NEC, Birmingham
6th - 7th November 2018
The Cleaning Show
ExCel, London
19-21 March 2019
The Facilities Event
NEC, Birmingham
9-11 April 2019
Pulire
Verona, Italy
21-23 May 2019
IN ASSOCIATION WITH
LATEST NEWS
PRODUCTS & SERVICES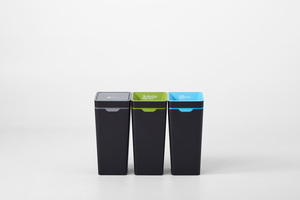 Recycling bins designed with cleaners in mind
Method are the makers of visible, flexible and beautiful recycling bins, found globally in spaces such as Atlassian's Sydney office, the Sydney Cricket Ground, the University of Melbourne, Wellington Airport, a famous British venture capital brand, the world's leading automotive innovator, and a prestigious London architecture firm.
Read more
or
Visit website
EnviroHub has increased capacity
Leafield Environmental has increased the capacity of its popular EnviroHub by an extra 20 litres. The hub comprises two new 43 litre Enviropods, attached to a 100 litre Envirobin 100 with a capability to handle up to four discrete waste streams.
Read more
or
Visit website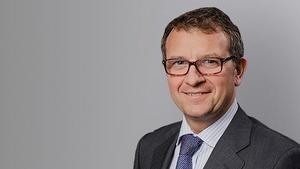 Diversey announces executive transition
Diversey, a customer-centric global leader in the hygiene and cleaning industry, has announced a transition of executive responsibilities. Dr. Ilham Kadri will be resigning from her position as Diversey's chief executive officer effective 31st December 2018, to take another executive role, which will be separately announced.
Read more
or
Visit website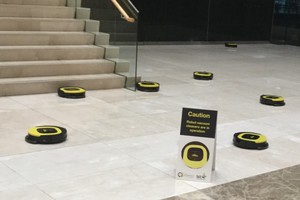 Robotic cleaner project
Ezitracker has collaborated on a project to increase productivity in the cleaning environment with The Perfect Little Company (TPLC). TPLC has successfully developed robotic vacuum cleaning systems for the commercial market, which are already being used to support schools, offices, warehouses and cleaning contractors across the UK.
Read more
or
Visit website