EVENTS
The Health & Safety Event
NEC, Birmingham
21st - 23rd March 2017
Maintec 2017
NEC, Birmingham
21st - 23rd March 2017
Facilities Management 2017
NEC, Birmingham
21st - 23rd March 2017
The Fire Safety Event
NEC, Birmingham
21st - 23rd March 2017
Builder prosecuted for worker's fall
A builder from Surrey has been prosecuted for the fall of a worker. Redhill Magistrates heard how the worker fell 3.2 m through an opening in a roof onto a concrete floor. He survived the fall but was left with broken ribs, swelling to his brain and nerve damage.
Read more
or
Visit website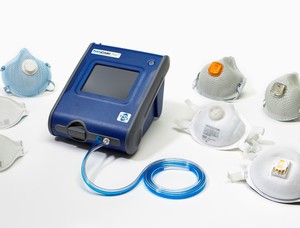 FFP3 Disposable Respirators - HSE found half of models tested had faults
The Health & Safety Executive has launched a report highlighting market surveillance testing of samples of 10 Filtering Facepieces (FFPs) - specifically FFP3 respirator models - from 10 different manufacturers that are available on the UK market. The aim was to determine whether each sample meets a range of health and safety performance requirements required by the standard.
Read more
or
Visit website