Welcome to the latest e-newsletter from Health & Safety Matters.
Around 300 workers walked off a construction site in Hull on 25th January. They returned to work the next day, but walked out again despite managers claiming the site was safe.

The walk-outs at the Energy Works site on Cleveland Street were triggered by concerns over health and safety as well as the standard of facilities for contractors.

Read the full story right along with a selection of the latest news and products from www.hsmsearch.com.
EVENTS
The Health & Safety Event
NEC, Birmingham
10th - 12th April 2018
The Facilities Event
NEC, Birmingham
10th - 12th April 2018
The Fire Safety Event
NEC, Birmingham
10th - 12th April 2018
Safety & Health Excellence Awards
VOX, Birmingham
11th April 2018
Maintec
NEC, Birmingham
6th - 7th November 2018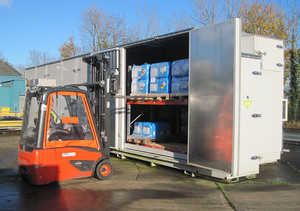 Safety superiority at Coates
Specialist storage experts Safety Unlimited is proud to have recently designed and installed a state-of-the art heavy duty unit at the nationwide Crewe HQ of H.W.Coates who are the leading name for the warehousing and distribution of packaged chemicals.
Read more
or
Visit website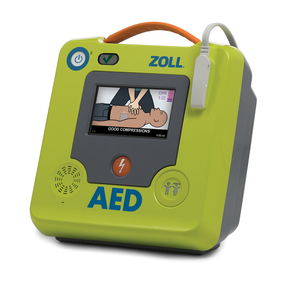 ZOLL AED 3 now available with RapidShock analysis
ZOLL Medical Corporation, an Asahi Kasei Group Company that manufactures medical devices and related software solutions, has announced that the company's ZOLL AED 3 and the ZOLL AED 3 BLS (basic life support) automated external defibrillators now feature RapidShock Analysis technology, which decreases heart analysis time and pauses in chest compressions.
Read more
or
Visit website