Welcome to the latest e-newsletter from Health & Safety Matters.


Due to popular demand, the deadline for Safety and Health Excellence Awards has been extended to the 14 February. It's completely FREE and will only take you a few moments to complete your entry. It's the perfect way to gain recognition for your staff, team or company for raising the bar for safety standards. There are categories for Health and Safety Manager of the Year, H&S Team of the Year, Unsung hero, Fire Innovation of the Year, Security Innovation of the Year, Campaign of the year, Best H&S in Construction, Rising Star, Best H&S in Manufacturing and Best H&S Project.

Enter now for FREE at www.she-awards.com
/nominate



EVENTS
Health & Safety Event
NEC, Birmingham
9th - 11th April 2019
SHE Awards 2019
NEC, Birmingham
10th April 2019
2019 Health and Safety Check
IN HSM's next webinar, health and safety specialists from Southalls will use their multi-sector experience to outline challenges that their clients face today in terms of the increased focus on health and safety this year.
Read more
or
Visit website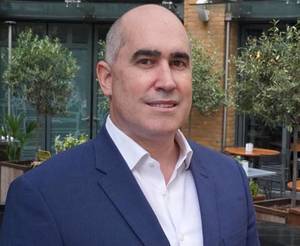 Employees uncomfortable discussing mental health
OVER THREE quarters of employees believe people at their place of work would be uncomfortable discussing mental health – citing anxiety of how they might be perceived by co-workers (82%), concerns over harm to career prospects (78%), embarrassment (76%), and fears they would not be trusted with more responsibility (69%) as the key barriers.
Read more
or
Visit website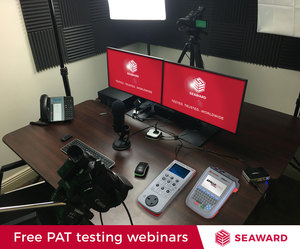 Free PAT webinars
An electrical testing expert is offering electricians and those working in the industry the chance to gain in-depth knowledge about the latest advances in PAT testing thanks to a series of free webinars.
Read more
or
Visit website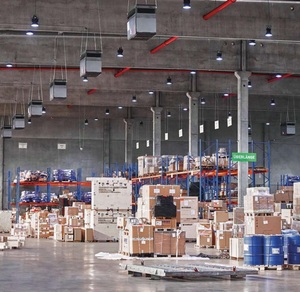 Cleaner air with Zehnder
With industrial air cleaning systems from Zehnder Clean Air Solutions, CHI Deutschland is making a key contribution to the health and safety of its employees and increasing quality standards.
Read more
or
Visit website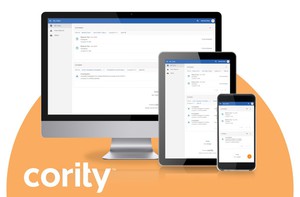 Cority ranked top five EHS software brand
Cority, the most trusted provider of Environmental, Health, Safety, and Quality (EHSQ) software for assuring client success, has announced it has placed in the top five preferred EHS software brands ranking by independent research firm Verdantix.
Read more
or
Visit website
ISO 45001 Implementation Guide
This guide from Lloyd's Register will help you understand how the new occupational health & safety standard can reinforce your organisation to demonstrate its commitment to improving health and safety performance, making your workplace safer and healthier for all.
Read more
or
Visit website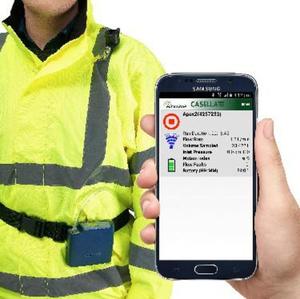 Dust monitoring with Casella
Casella's Apex2 I.S personal dust sampling pump range boasts intrinsically safe international (IECEx) approval and has QPS certification for America and Canada. With class-leading performance, the range includes three separate models of dust monitoring devices: the Apex2 I.S, Apex2 I.S Plus and Apex2 I.S Pro. They are designed for dust level measurement in the workplace to protect workers from developing long-term latent health problems as a result of occupational exposures.
Read more
or
Visit website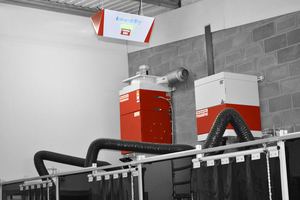 Monitor workplace hazards with EDI
THE HSE'S push on employee health and safety is at the forefront of everyone's minds at the moment. Exposure to environmental hazards in the workplace has been difficult to monitor, but the ProtectoScan EDI from Extractability will change that.
Read more
or
Visit website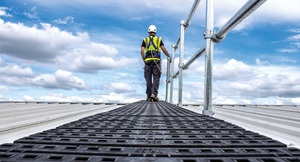 Stay on guard with Kee Walk
Kee Safety, a global supplier of fall protection equipment and safety railing systems, has expanded its range of safe access solutions for roof top walkways and stepovers with the introduction of Kee Walk with Guardrail.
Read more
or
Visit website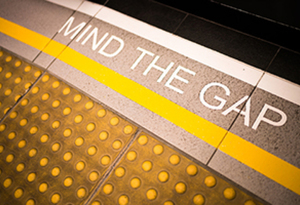 Get up to speed with NQA training
NEED TO get up to speed with the brand new 2018 health and safety standard? This overview of the changes from OHSAS 18001:2007 to ISO 45001 will give you the knowledge and skills to manage the migration effectively.
Read more
or
Visit website