Welcome to the latest eNewsletter from Industrial Plant & Equipment
Maintec is the UK's only exhibition dedicated to maintenance, plant and asset management. It takes place at the NEC, Birmingham on 6-7 November 2018. Some key names have thrown their weight behind this exciting event, see our lead story for further details.
Simon Duddy
IPE Newsletter Editor
sduddy@western-bp.co.uk
AIR USER 2018 - 2019
MM Guide 2018 - 2019
SUPPORTED BY
LATEST NEWS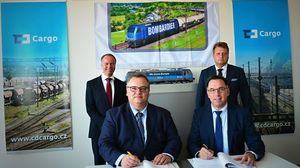 Bombardier wins trains contract
Rail technology firm, Bombardier Transportation and CD Cargo, the freight subsidiary of Czech Railways, has signed a purchase agreement for up to 50 of the newest generation of BOMBARDIER TRAXX Multi-System1 (MS) locomotives. This first call-off is for 10 TRAXX MS3 locomotives.
Read more
or
Visit website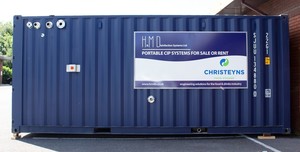 Container in Place system
Christeyns Food Hygiene, based in Warrington, has partnered with H&M Disinfection Systems to launch a new, bespoke containerised CIP system for optimising cleaning equipment in the food and dairy industry.
Read more
or
Visit website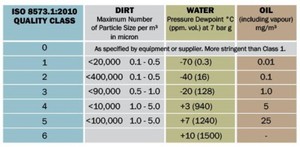 Purification to ISO standards
The international standard for compressed air quality, ISO 8573:2010, is the primary documentation to facilitate compressed air systems component selection, design and performance measures. Hi-line Industries has been working closely with the British Compressed Air Society to produce a best practice guide for the filtration and drying of compressed air.
Read more
or
Visit website
PRODUCTS & SERVICES

Maintenance manager's role subject to change
From September 24th to 27th, 2018, the European maintenance federation EFNMS, BEMAS and Reliabilityweb.com will welcome hundreds of participants from all over the world for the 23rd edition of Euromaintenance 4.0, the largest maintenance conference in Europe. Henriëtte van Norel explains.
Read more
or
Visit website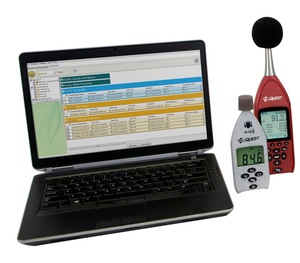 New TSI Quest range of sound meters and dosimeters
With the demand for the measurement and monitoring of industrial plant, process and people increasing across the globe BSRIA Instrument Solutions is pleased to announce that it has added the TSI Quest range of sound level meters and noise dosimeters to its Sales and Hire portfolio.
Read more
or
Visit website